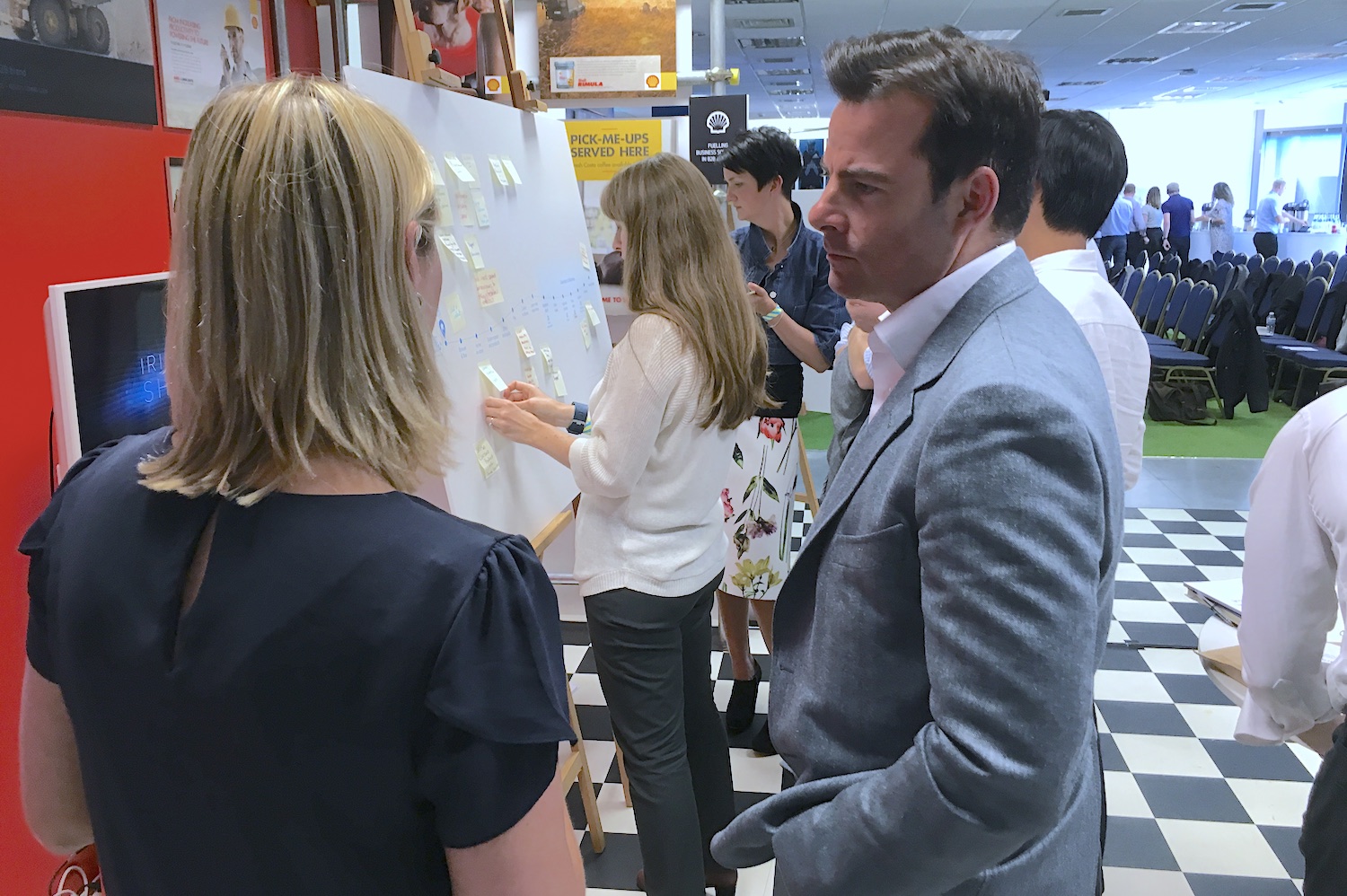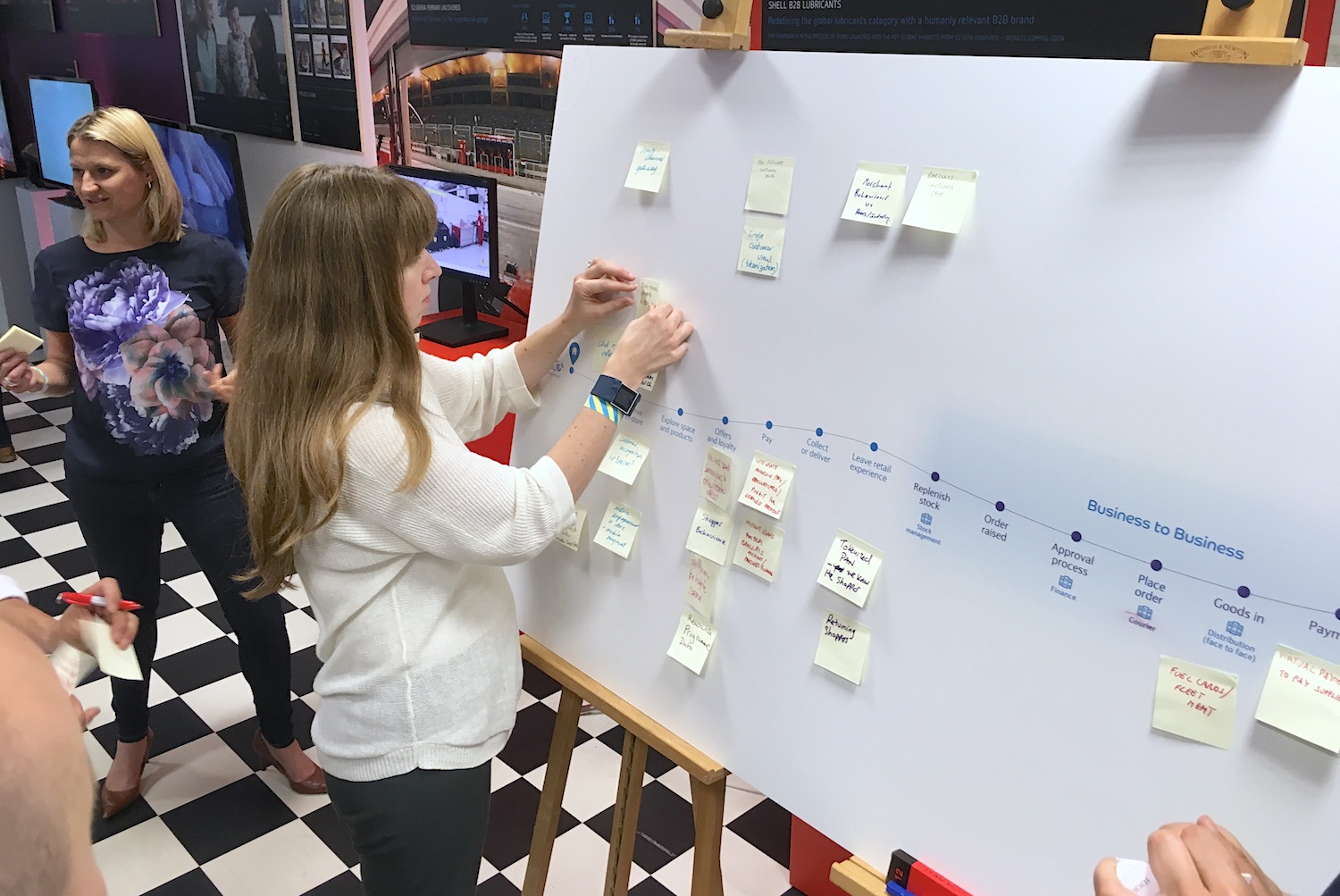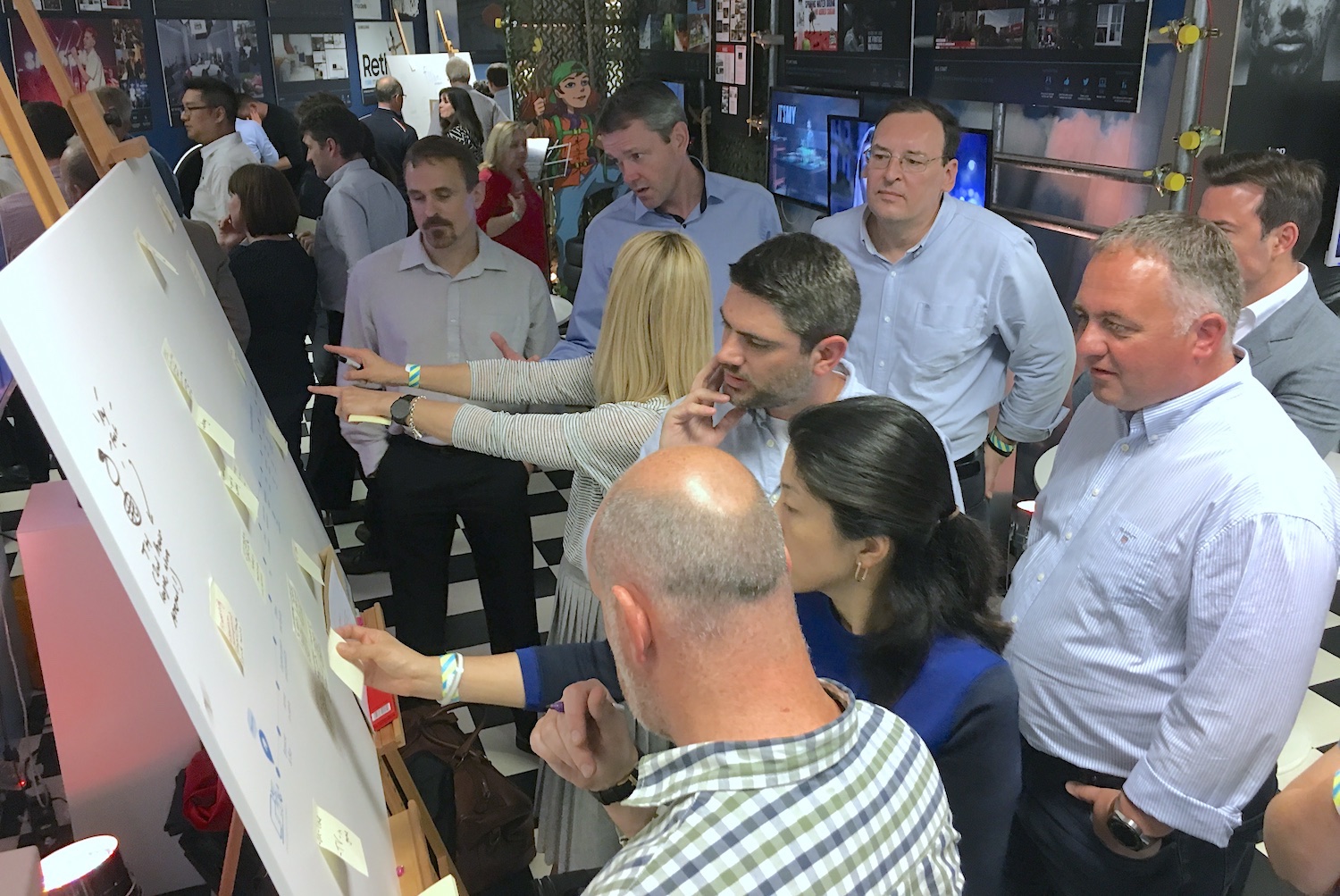 Workshops and co-creation sessions are highly valuable for brainstorming, interactive learning, building relationships, and problem-solving.
I've hosted and facilitated many workshop environments bringing together teams from across a business, ensuring individuals feel motivated and ready to address business needs, no matter how disparate their roles are.
I help projects move forward via half-day, full-day and multi-day sessions, supporting teams in defining clear goals and identifying next steps towards achieving real outcomes.
I strongly believe in encouraging creativity and collaboration, at the same time as embedding design thinking principles from the get-go – this way each colleague becomes fully involved in generating ideas and moving projects forward with common goals in sight.
I've facilitated cross-team workshops all the way to highly tailored events for C-suite decision makers.
I thoroughly enjoy the workshop process as well as the valuable results that are gained and am happy to discuss how your project can benefit from this solution-driven approach.